Places (namesakes) around the world which share the name of Derry/Londonderry were used as a way of increasing the understanding of the international links created through history and to rekindle the relationship between these places during the UK City of Culture Year 2013. Particular emphasis was placed on the development of an existing relationship with Derry/Londonderry in New Hampshire, USA, founded circa 1800 by a group of Ulster-Scots, led by Rev McGregor from Aghadowey, east County Londonderry, Northern Ireland.
The various elements to the project comprised:
A one-day conference at the Playhouse Theatre, 10 July 2013 – 'An Examination of Emigration and Diaspora from the Maiden City and North-West Ulster'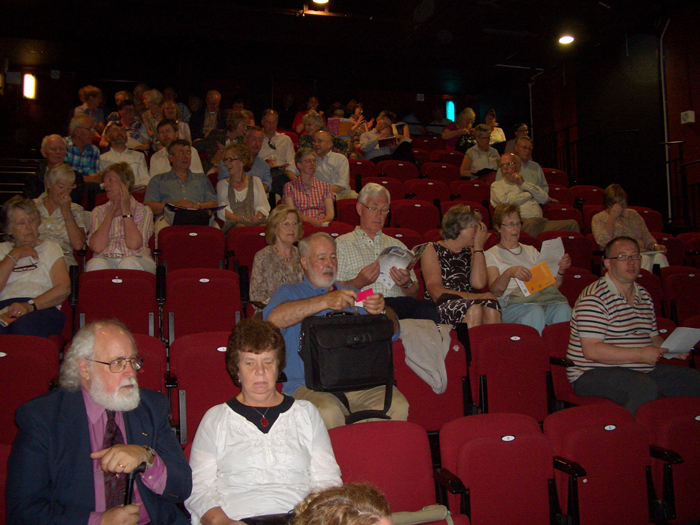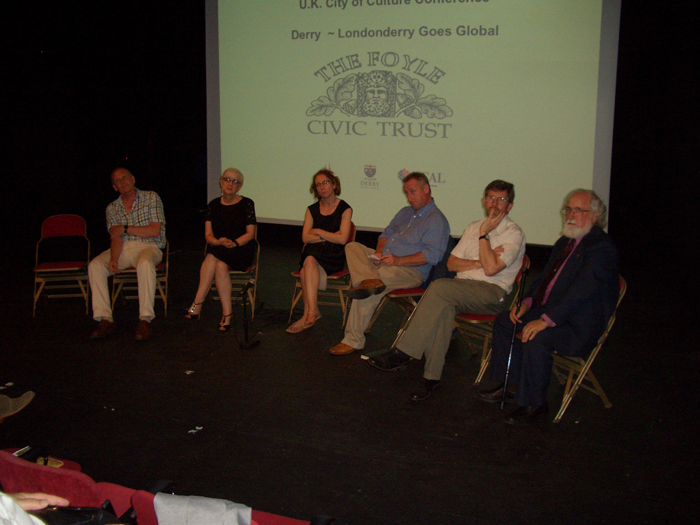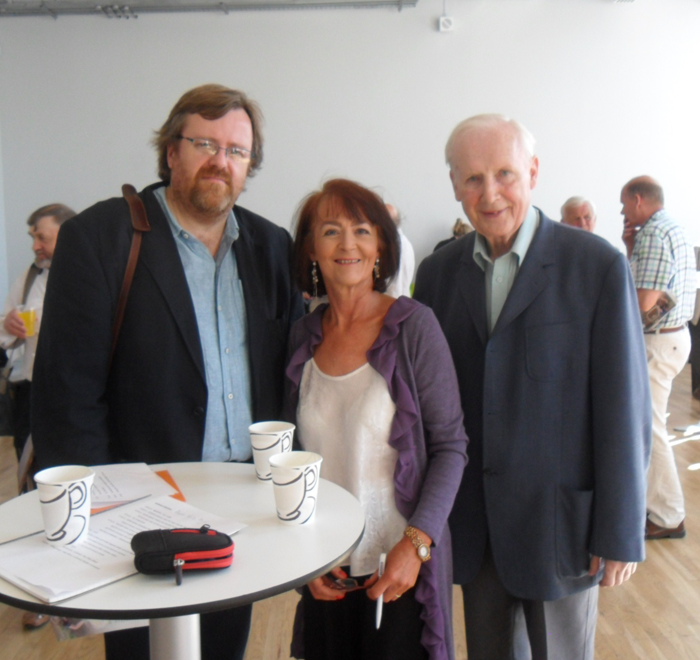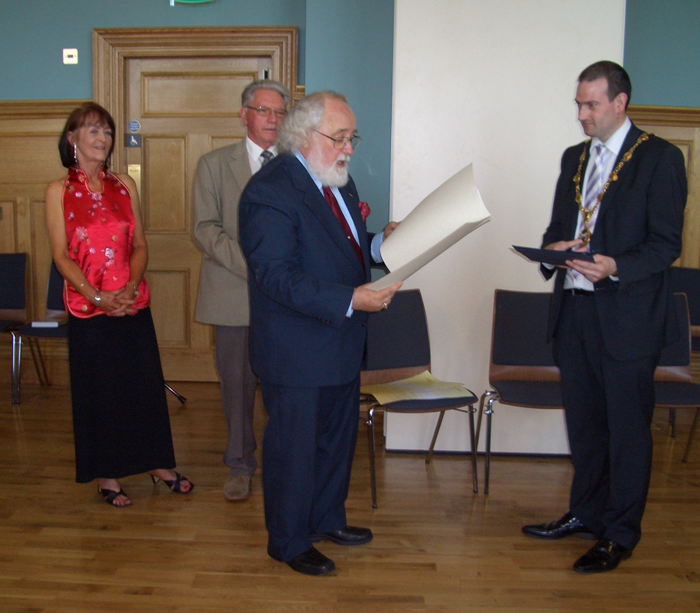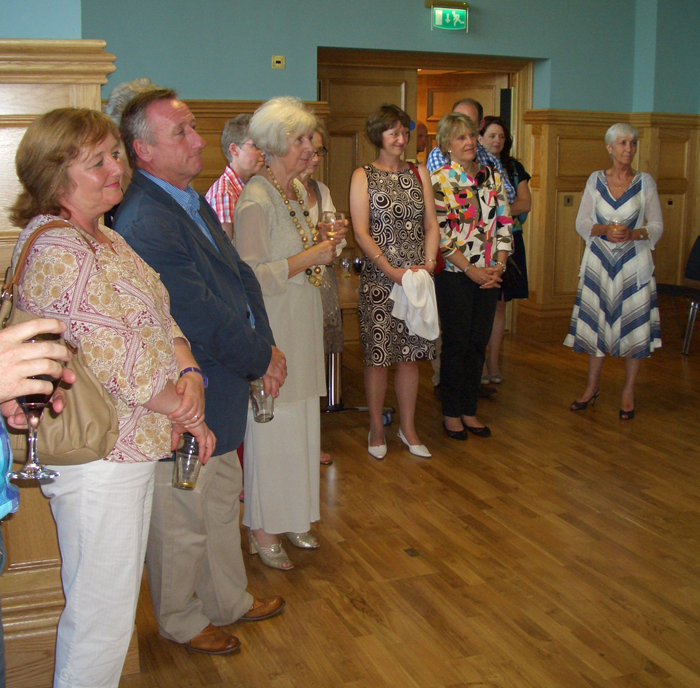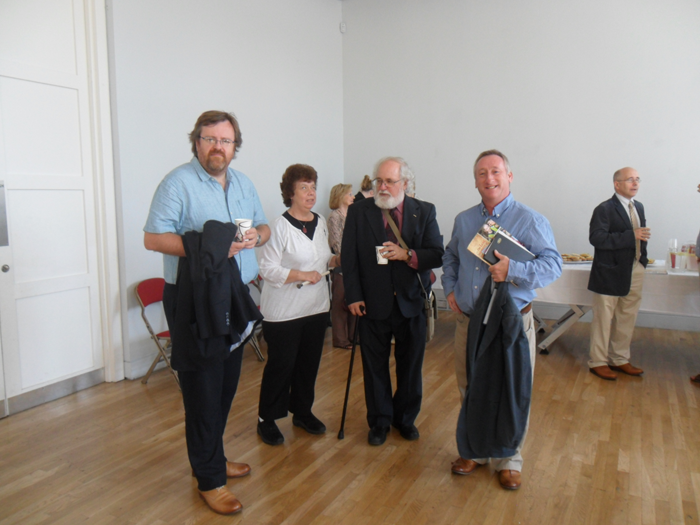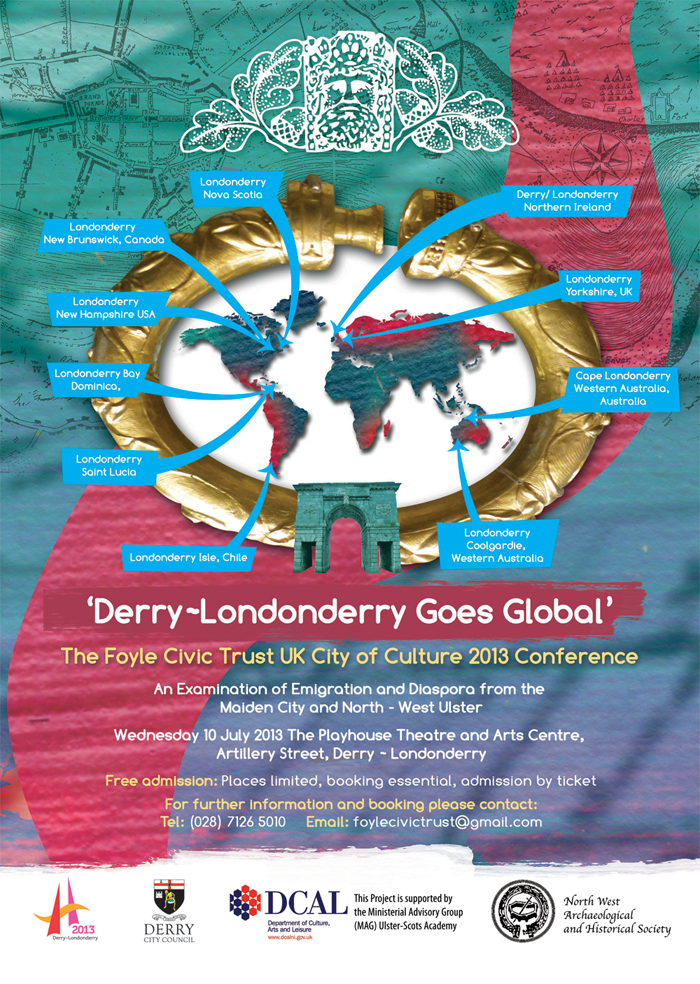 A movable exhibition presenting information about the namesakes around the world.
Cape Londonderry, Western Australia
Londonderry, Coolgardie, Western Australia
Londonderry, New Brunswick, Canada
Londonderry, Nova Scotia, Canada
Londonderry, New Hampshire, USA
Rev James McGregor, New Hampshire
Three towns – Londonderry, Derry, Windham
The publication of a Heritage Guide 'Twixt Foyle and Bann – an exploration of five heritage areas.
Twixt Foyle & Bann Publication